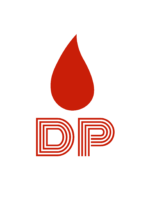 How Did We Get Here?
We realized very quickly in our friendship that although different ages, our Periods were very similar:  changing, catching us off-guard, and making us feel like teenagers again.  We decided to start writing to our Periods, and our Periods responded...finding the humor in such a taboo topic was amazing for us.  That's when Dear Period hit us...why not allow anyone to enjoy the humor in writing to Your Period.
---
Our Vision
Our vision is for women around the world to have a forum to write to their Period.  And in return, you deserve a response...
More importantly, this site is here to provide an informative resource for all things Period!
---
Meet the Team
Well, the two of us at Dear Period are middle-aged ladies, but without the assistance of these two darling souls, Dear Period would simply not exist.  Meet the pups of Dear Period, as we would prefer to stay anonymous…just as you are to us!